My eBay Finds for February 2022
**This post may contain affiliate links for which I could earn a commission. This does not change the price that you pay.**
I've recently decided with my hubby to start an eBay business again. Much as I would like to say that blogging and creating products for my store is working out, it simply isn't as easy as everyone says. It is extraordinarily hard to make money blogging and creating products. I'm still pursuing both and adding content monthly.
I had previously started on eBay selling vacant land with my aunt's (well former aunt now) company; she is still running her business, just not on eBay. If you are in need of vacant land, highly recommend that you check her out – Smile4u. She actually visits and takes photos of the properties that she acquires.
After a few years, I then started selling souvenir spoons and lapel pins with my mom. We were called SAL (Sherri, Allison, Larry) Spoons and collectibles. My dad knew a guy from his work that had a trailer full of souvenir spoons that he had bought from a store that was going out of business. We bought the product from him and sold them for approx. 5 years. The money at that point wasn't enough to fill 2 people's salaries; so we had closed up shop. I still kept my lapel pin inventory though.
Now, we decided that it would be a great idea to re-start eBay again. We will be selling lapel pins and brooches (the ones that I've held on), in addition to clothing, tools and more! Check out our store here – Custer KS Finds.
We started with finding items from our house first. My hubby did not want us to spend much money. We had a huge pile going to the donation center that we decided to pull from first. Found plenty of items that are currently listed. My husband is a big Star Wars Nut, uh fanatic. We have a life size Yoda in our office. As we are getting older, our interests change. He decided to get rid of many of his Star Wars collectibles as we are trying to minimize our belongings.
This blog post and many others each month will have some of the interesting finds / sales that we pick up this month.
eBay Finds for February 2022
We sold 4 items in the month of February – 3 separate listings of Star Wars Comic Books and a Scotch laminator on Facebook marketplace.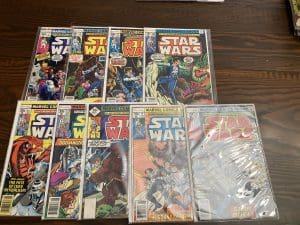 Wouldn't you know but our very first item that sold was this set of Star Wars Comic Books Issue 7-15 and it was being shipped internationally? We used eBay's global shipping program so it first went to the east coast then overseas.
We had to immediately look up how to ship these comic books correctly and found a great website that explained. We had cut up cardboard (boxes that were sitting outside to be burned) to sandwich these comic books.
We have since bought cardboard inserts for future shipments. Highly recommend if you plan to ship collectible comic books or pictures. Here are photos of the other 2 Star Wars comic books sales: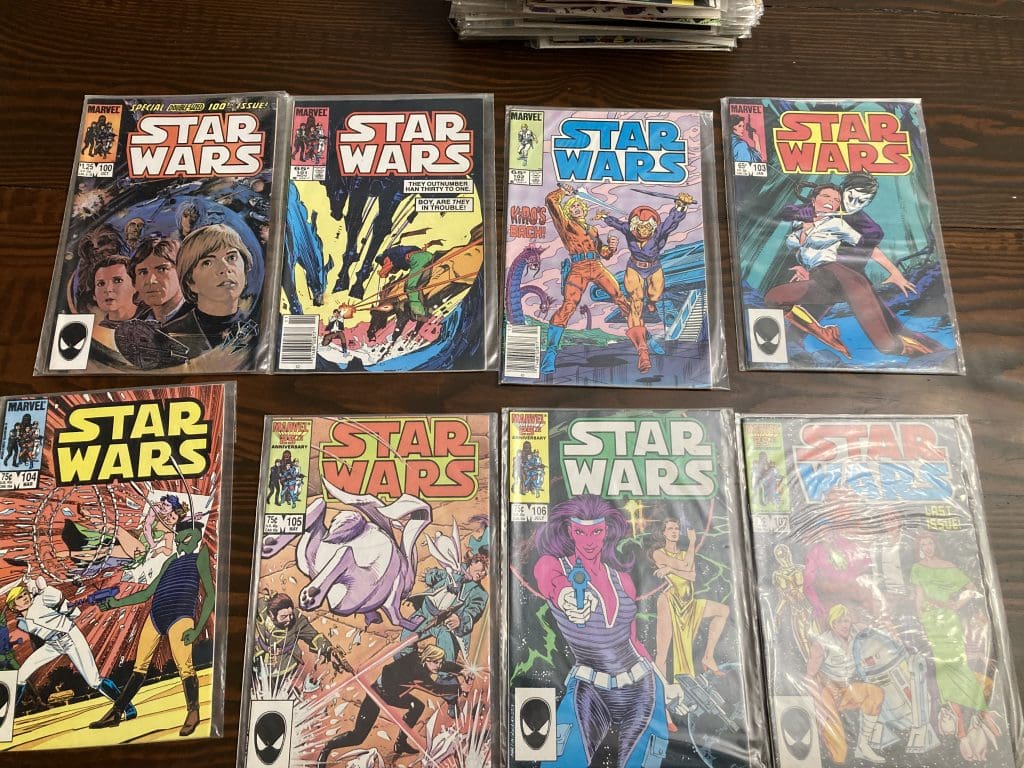 I had then sold my New In box Laminator. I had held on to it for years, way back when SAL spoons was happening. My thinking – I was going to make our own business cards. That didn't happen! No photo as I already deleted it from my system.
Now for March, 2022, I've sold 2 items so far, will disclose more next month. My biggest find is finding a Neiman Marcus fur coat in a storage auction that I had won in February.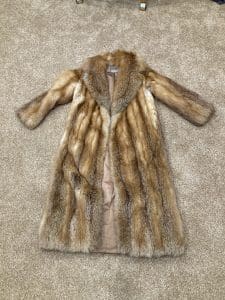 I'm currently trying to sell it locally but may sell it on eBay if I can get no bites.