My eBay Finds for April 2022
**This post may contain affiliate links for which I could earn a commission. This does not change the price that you pay.**
Last month, we had sold 14 items, totaling $308 and this month (eBay Finds for April 2022), we sold 16 items, totaling $241. It is $60 less than the previous month. We didn't have as many big sales, several under the $10 mark.
I did end up purchasing another storage unit and you won't believe the price – $10!! It was another 5×5. It was in an indoor facility, where we had to use carts to take the merchandise out. Definitely interesting to use them! Have you ever had to navigate them, especially with misshaped items on it? Very difficult and you have to be careful what you stack on it so items don't fall out. Lesson learned!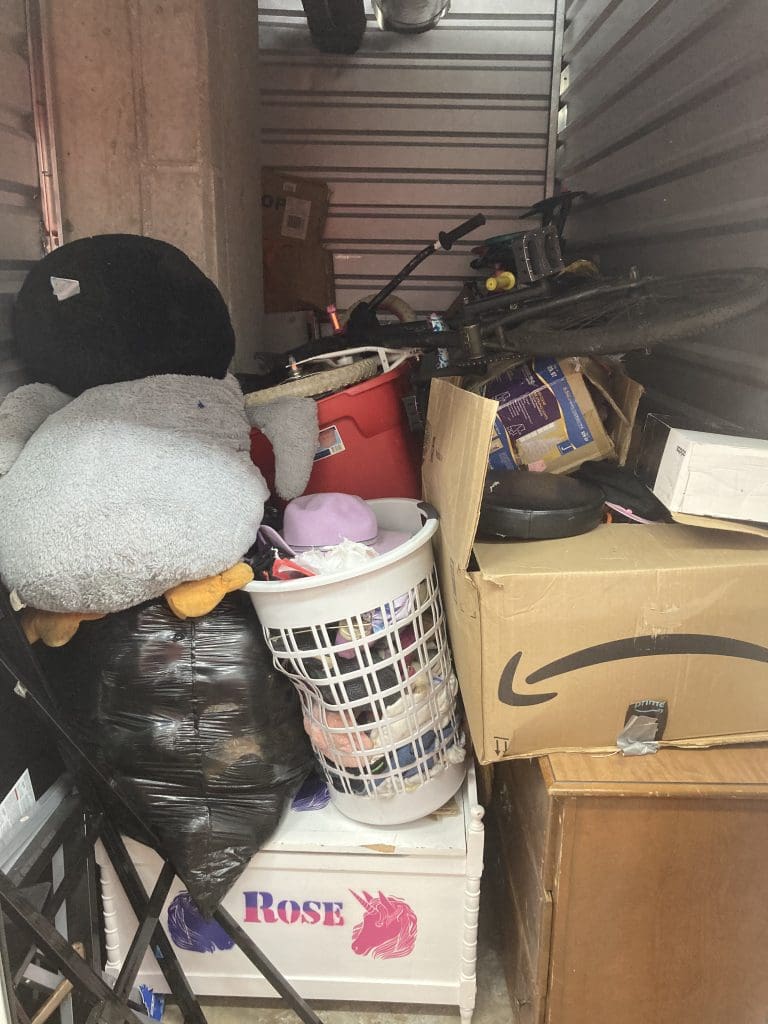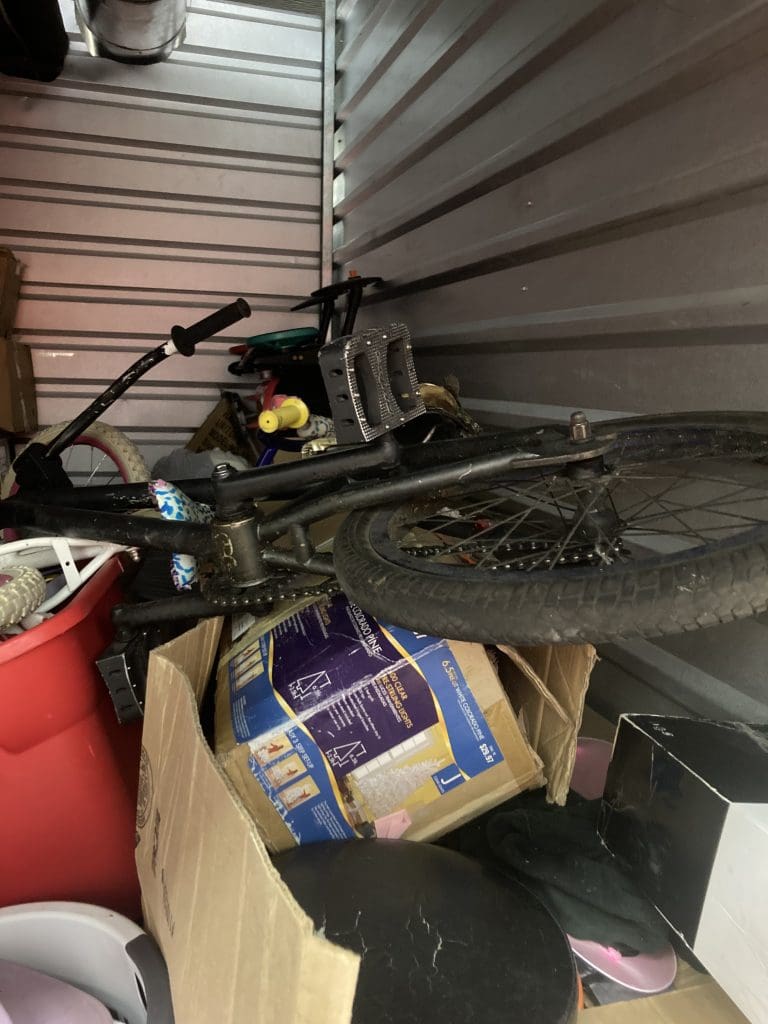 My mom first saw the unit and she said it looks like junk! Well, what she didn't see was a video game enthusiasts' dream – video game systems galore! In addition, there was a binder full of video games too. My hubby has plenty of testing to do!
The bike that you see in the 2nd photo – we ended up taking it to the dump as it was trashed. However, my dad noticed something about the pedals and said they were custom! We took them off and sold them on Facebook. Photo will be shown in next month's post.
Many of the items we had to take to the dump as it was destroyed; a few items, we were able to have my dad burn them (saved us dump fees)!
I also decided to have a hubby sale as it was his birthday in April. The sale went from April 15 – April 24, 45 items at 22% off. It was products that I thought were hubby approved – electronics, star wars comic books, etc.
eBay Finds for April 2022
Started out our month with 2 sales on April 2nd, the Nikon Coolpix digital camera from the storage auction and a NFL Rams Jackson jersey. The Nikon Coolpix was sold as parts only; my hubby couldn't test it.
My father in law had hung up so many clothes in his closet that he broke it! So we told him that he had to eliminate some clothes. He decided to get rid of a bunch of his Rams Jerseys. We were certainly surprised that he wanted to do that. We did let him know that he could put the jerseys in a bin for storage but he ultimately decided to get rid of them.
These jerseys were certainly well loved and stained. We did wash them and listed them as stained but true diehard Rams fans didn't care and that is awesome!!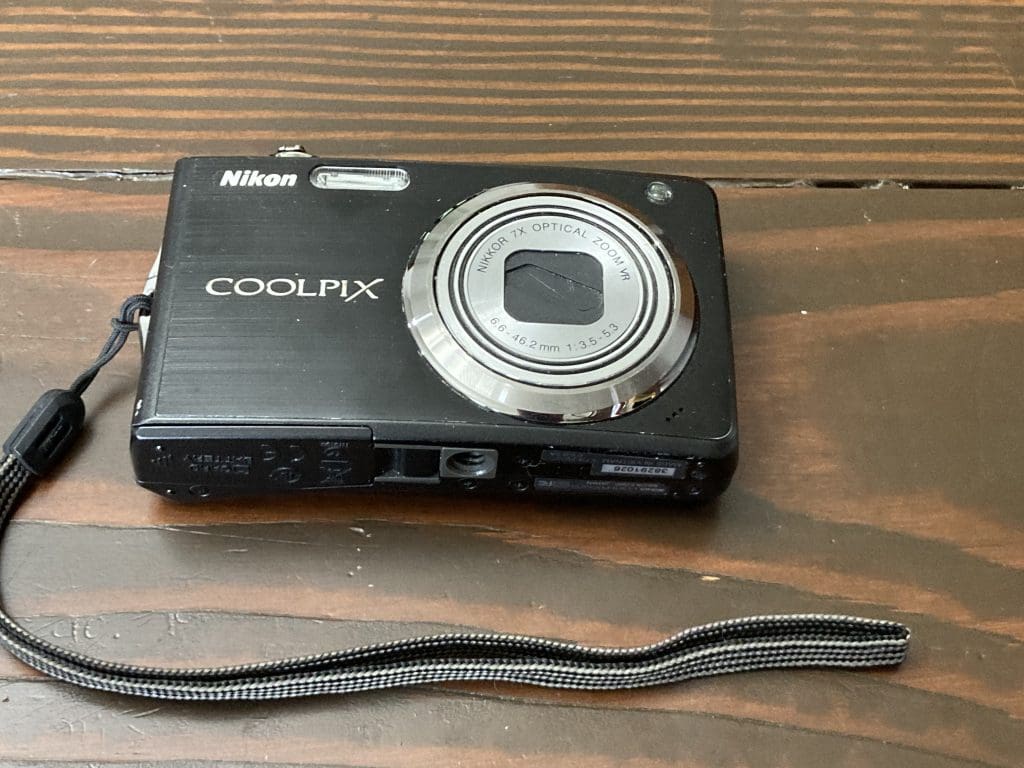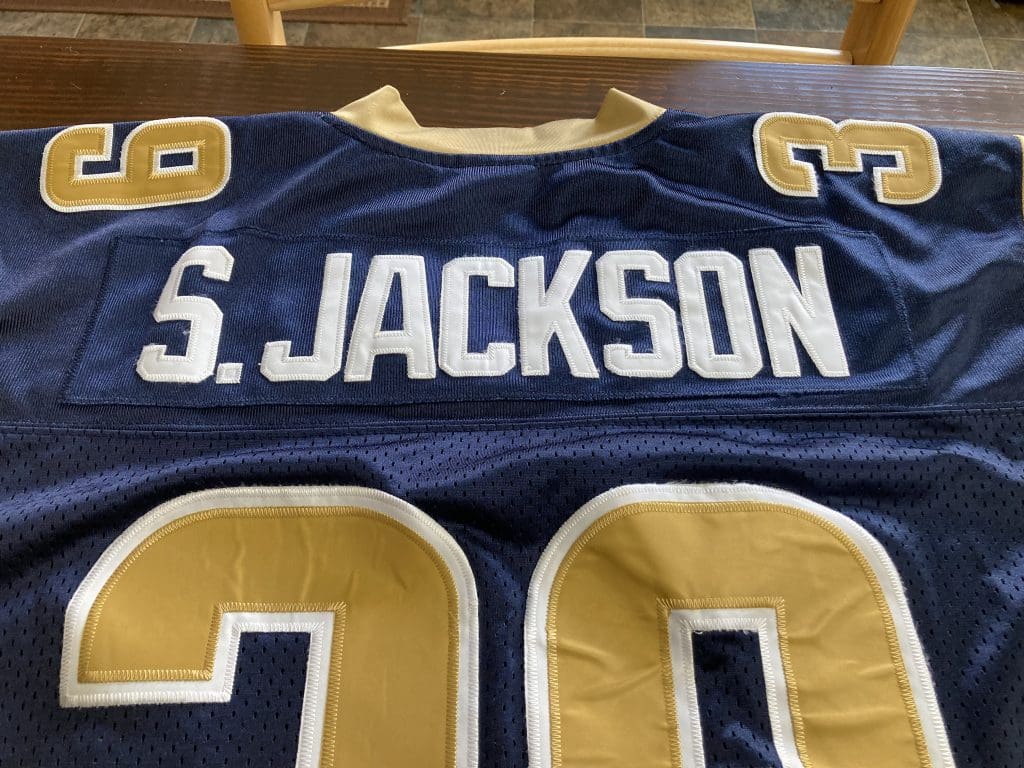 Couple more days later, we sold 4 items – NFL Rams Bulger Jersey, JOIE Red White Top, Patagonia shirt, and Nintendo DS Lite with Guitar Grip. 3 of these 4 items were from the first storage auction! The 2 clothing tops sold to the same buyer. The Nintendo DS Lite – we went to Reset Games in Bellingham to test this. If we hadn't tested it, I'm not sure we would've been able to get the price that we wanted. It sold for $53 and fast!
The JOIE Red White top is very cute and very small – XS. Both shirts went for $10 each.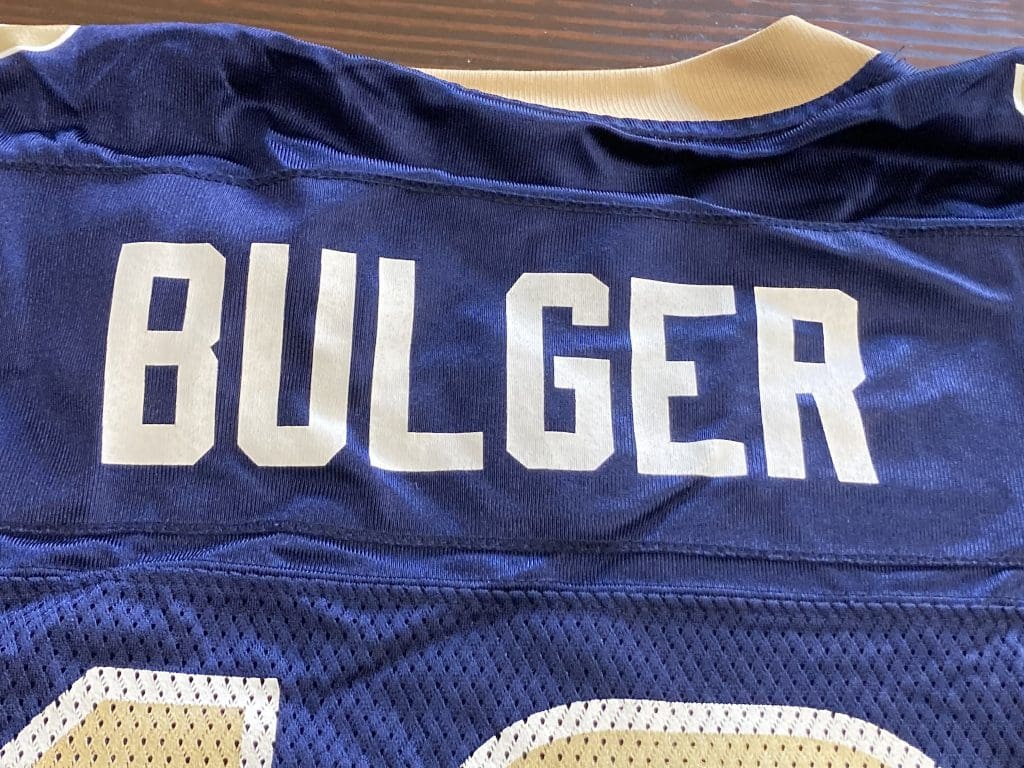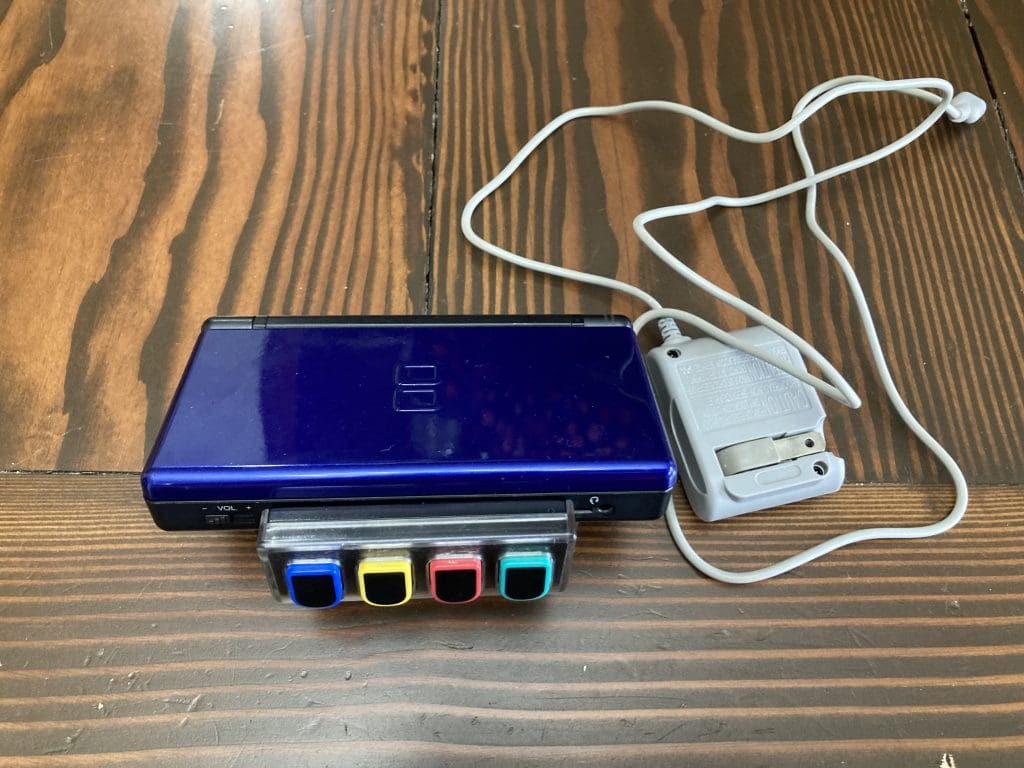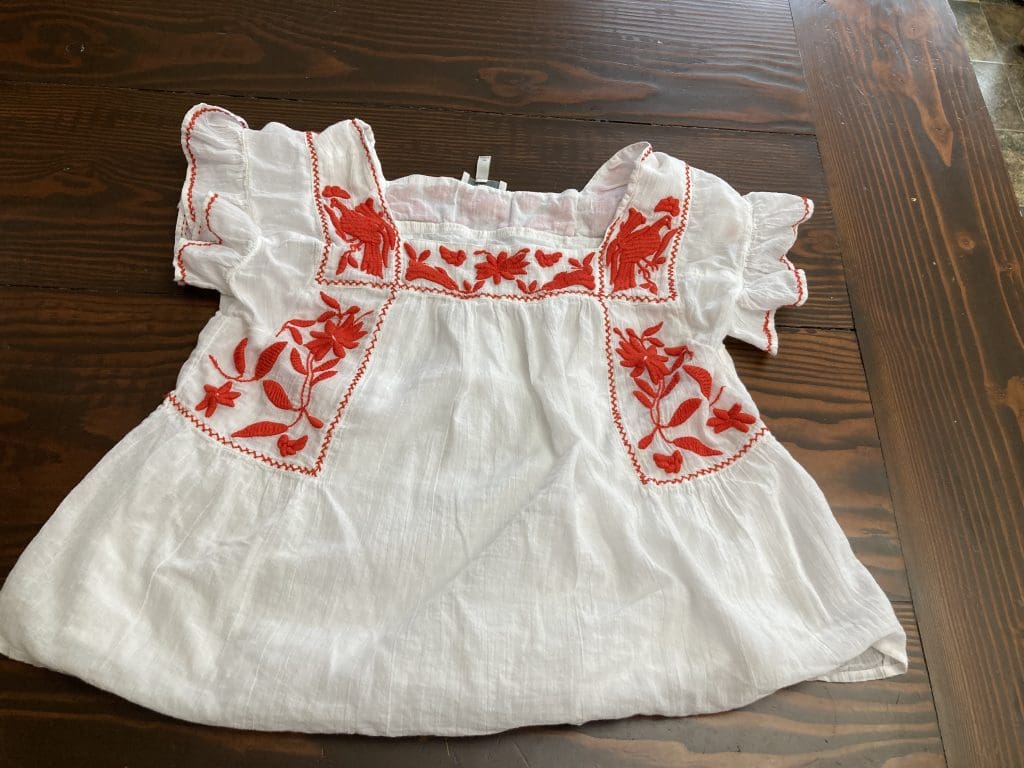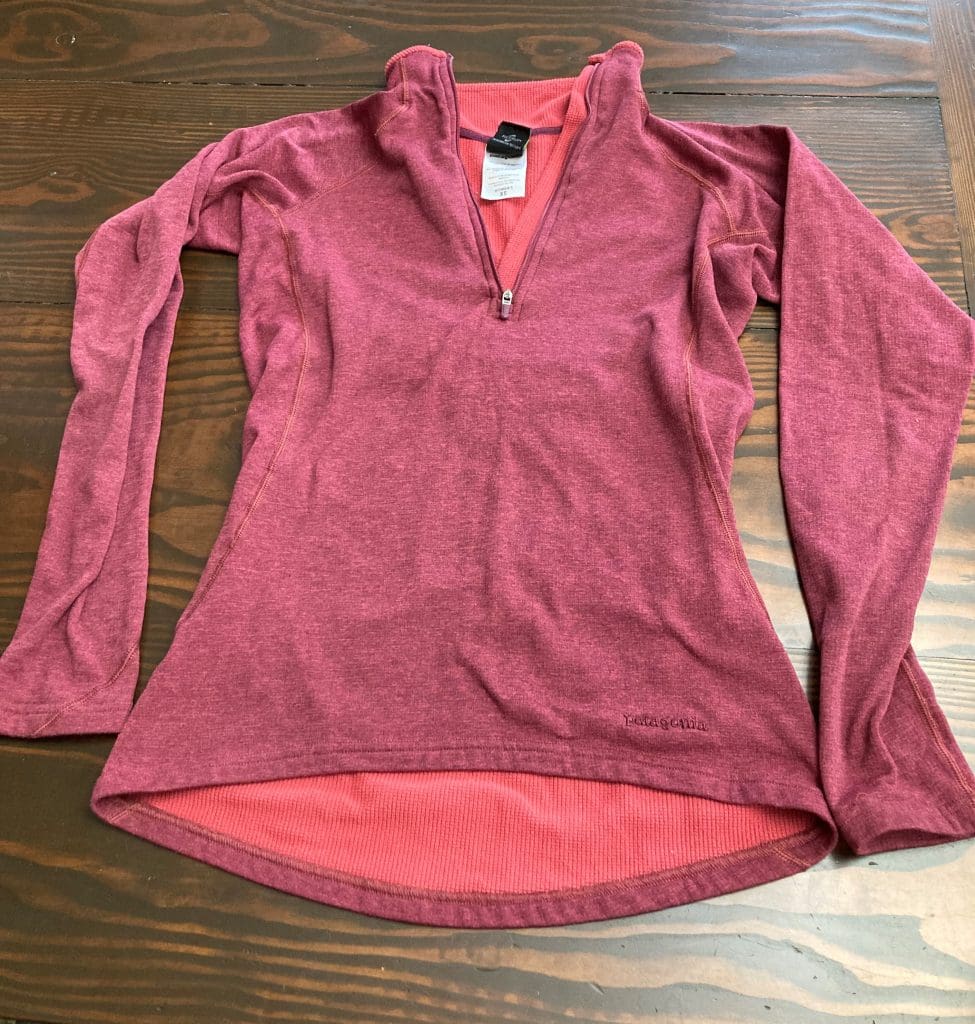 9 days later, we launched our sale and sold 3 more items – Kenneth Cole Shirt, NFL Rams Faulk Jersey, and a Music Note Ballerina lapel pin brooch. The Kenneth Cole shirt came from the storage auction and I had a hard time photographing it as it was a blue shirt, which seems to come out as gray in photos.
I was excited to sell another brooch and it sold fast, within a day it seemed at our full price – $5.77. It was a music note, harp, ballerina and a building. If I had known what that building was, perhaps I could've priced it higher. Still $6 is still great to receive!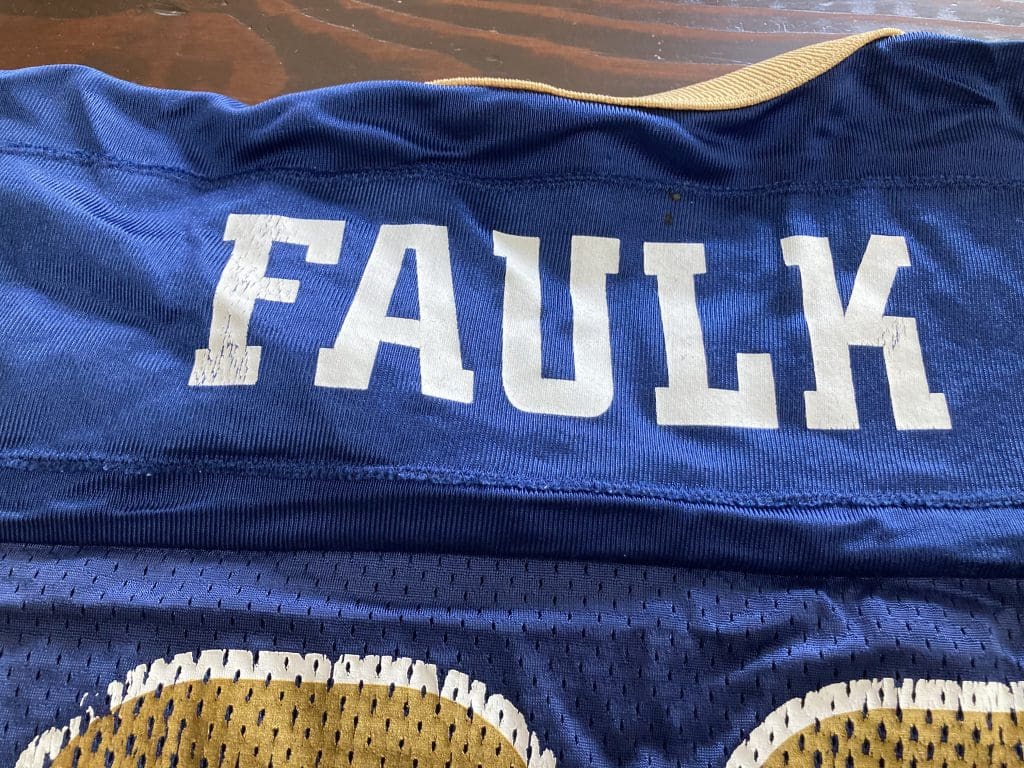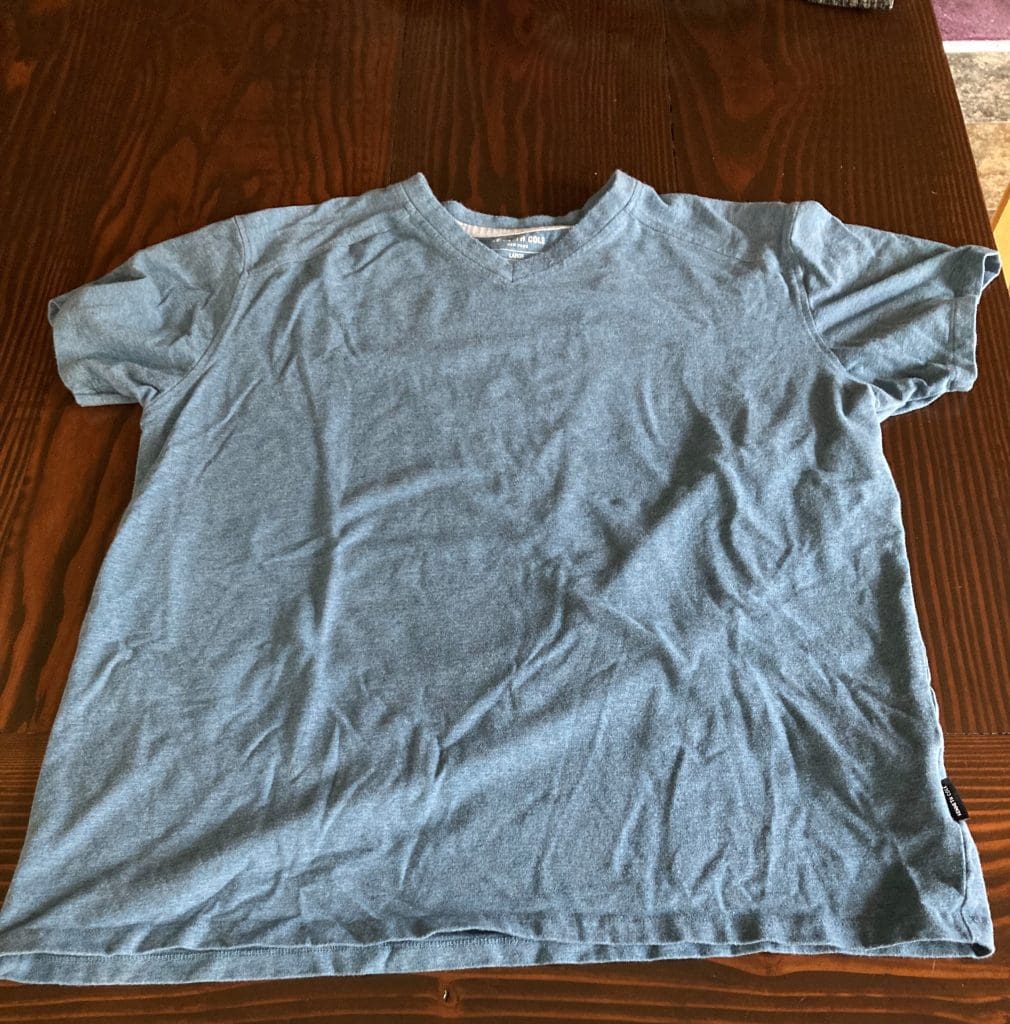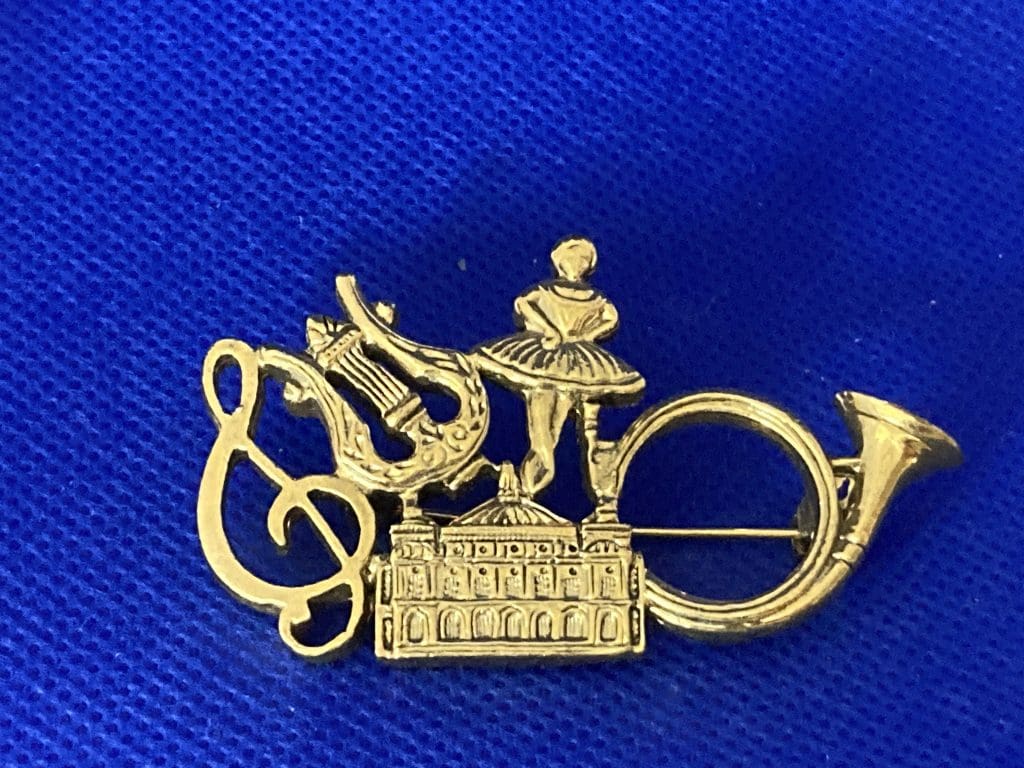 Couple more days thereafter, we sold 2 more items – US Army Beary Thoughtful bear and another NFL Rams Warner Jersey. We had only 1 last jersey left and it sold in May!
The US Army Beary Thoughtful bear was bought at the Second Chance Thrift store for $1.99 and we sold it for $9.77. It had its tag still attached and looked clean enough for me to purchase.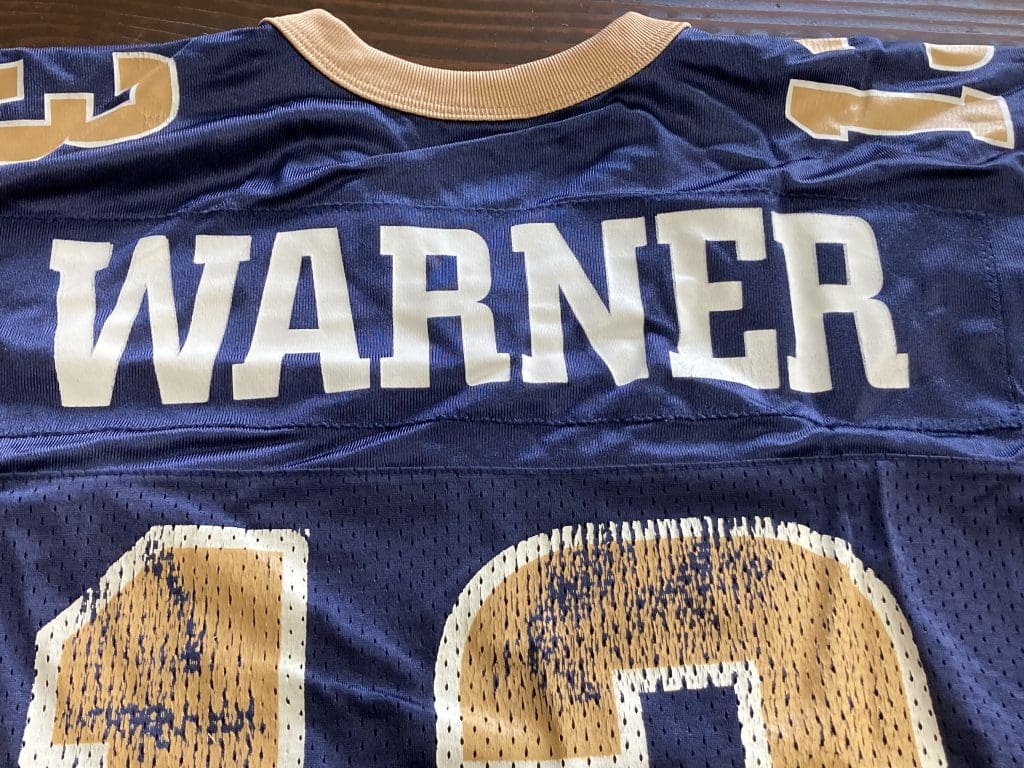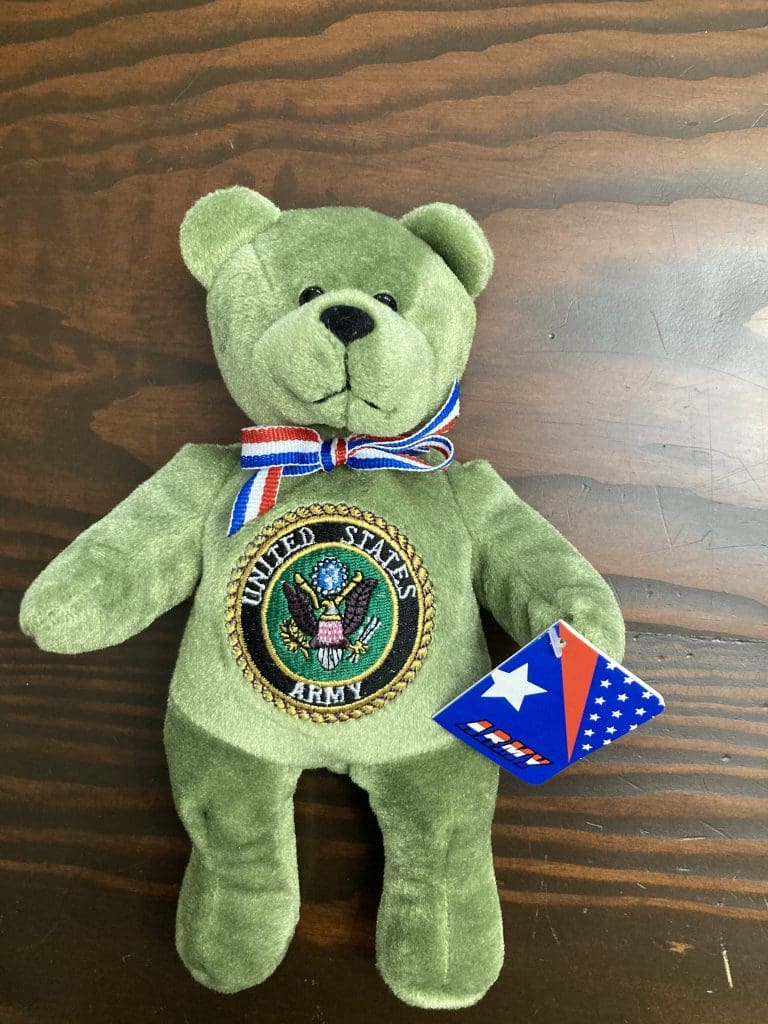 Next couple days, I sold 2 more lapel pins – Realty World and Hockey Mom. Love selling the pins from my massive pin inventory!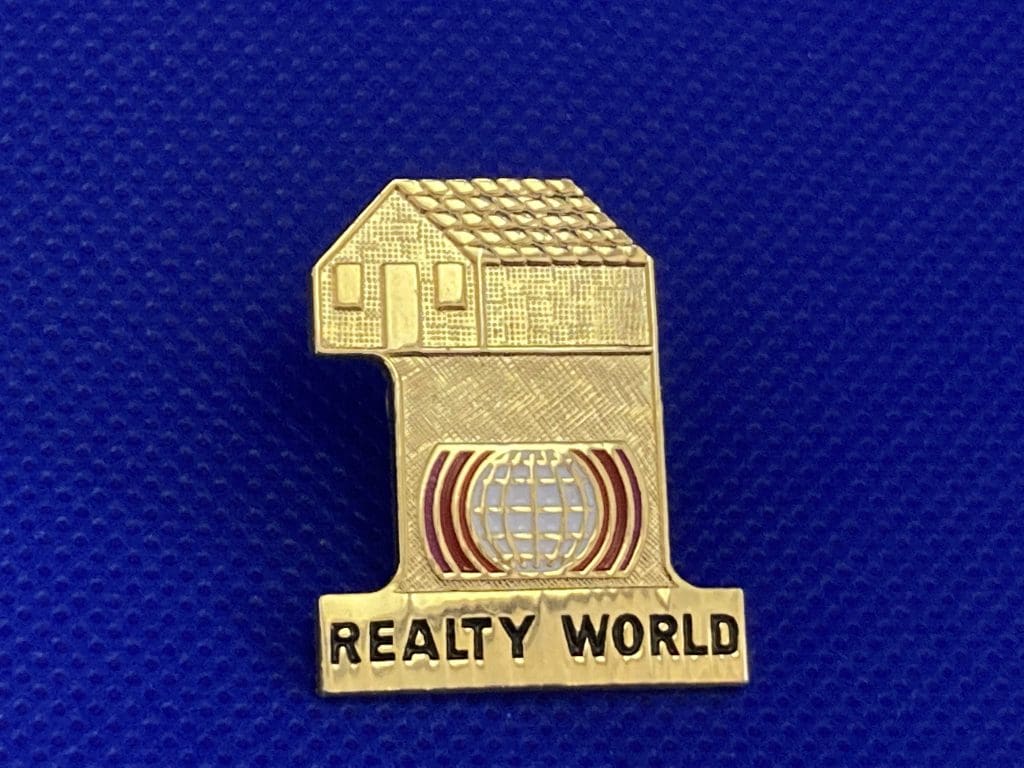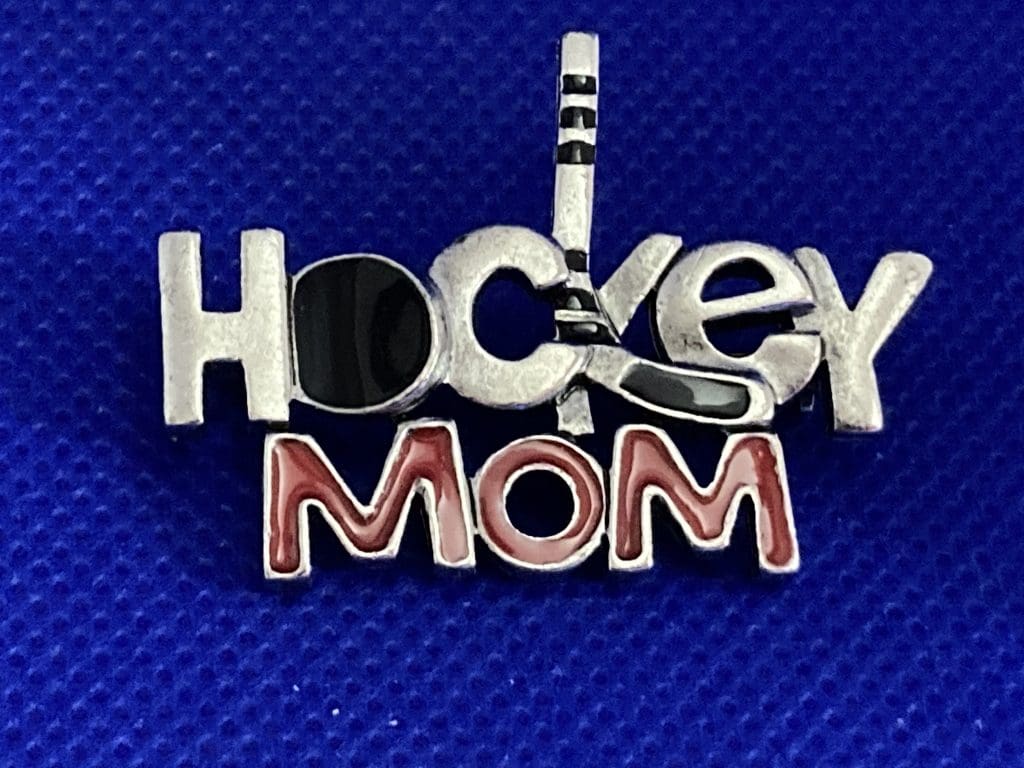 Another couple days passed and I sold 2 more sets of the Star Wars comic books. I had the books currently priced at $5/ea. Was excited to sell a few more of these! I've finally gotten a rhythm into packaging up these comic books.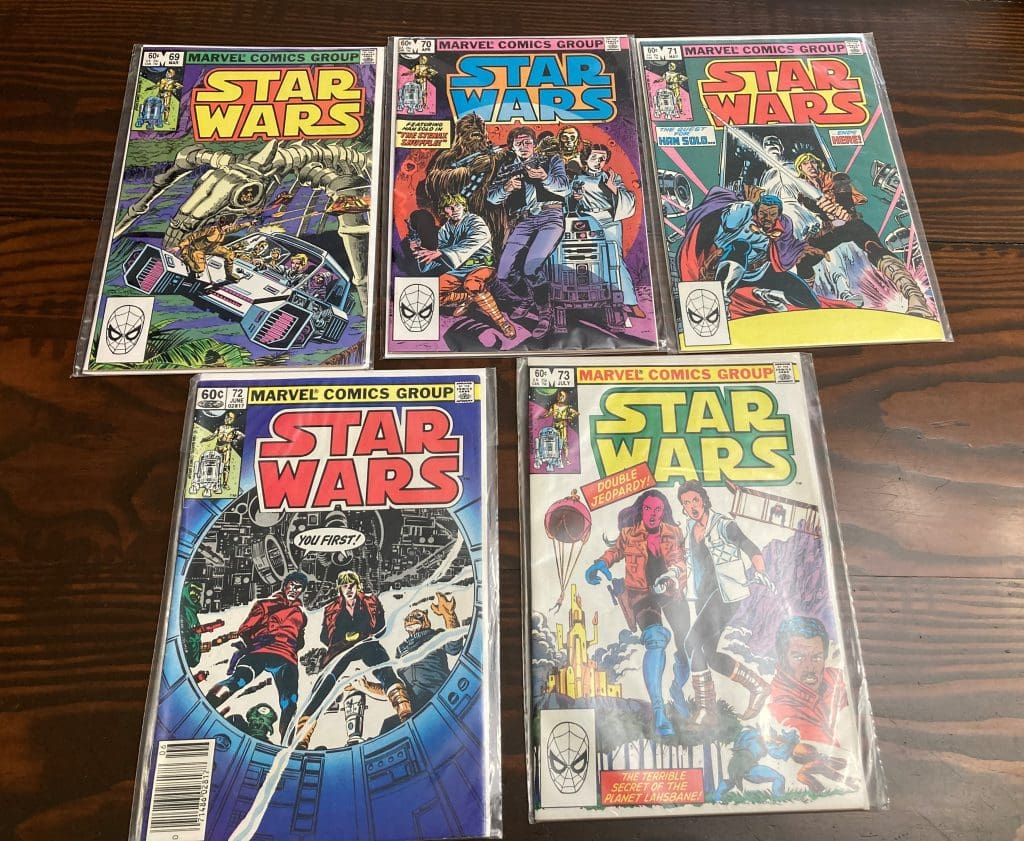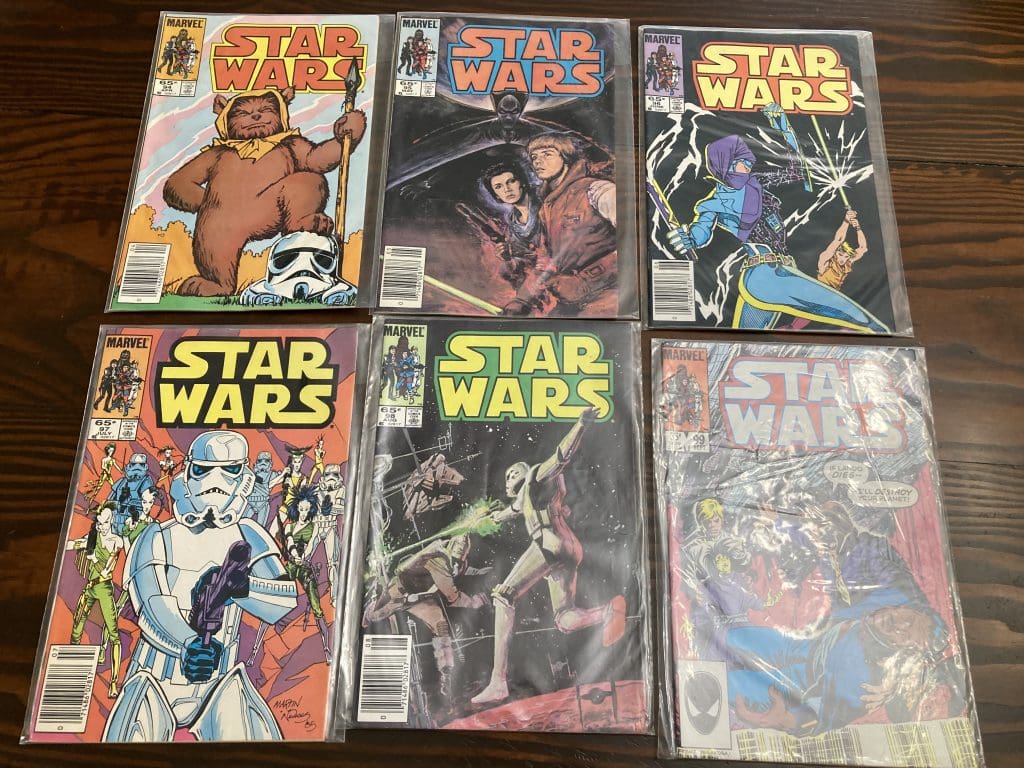 We finished out the month with selling these Converse All Star Batman shoes. These came from the storage auction and sold them for $20. We haven't really sold much in the way of shoes so I was very pleased that we were able to sell these. If I was thinking, I would've added a Batman bandana to the package as I had one hanging around.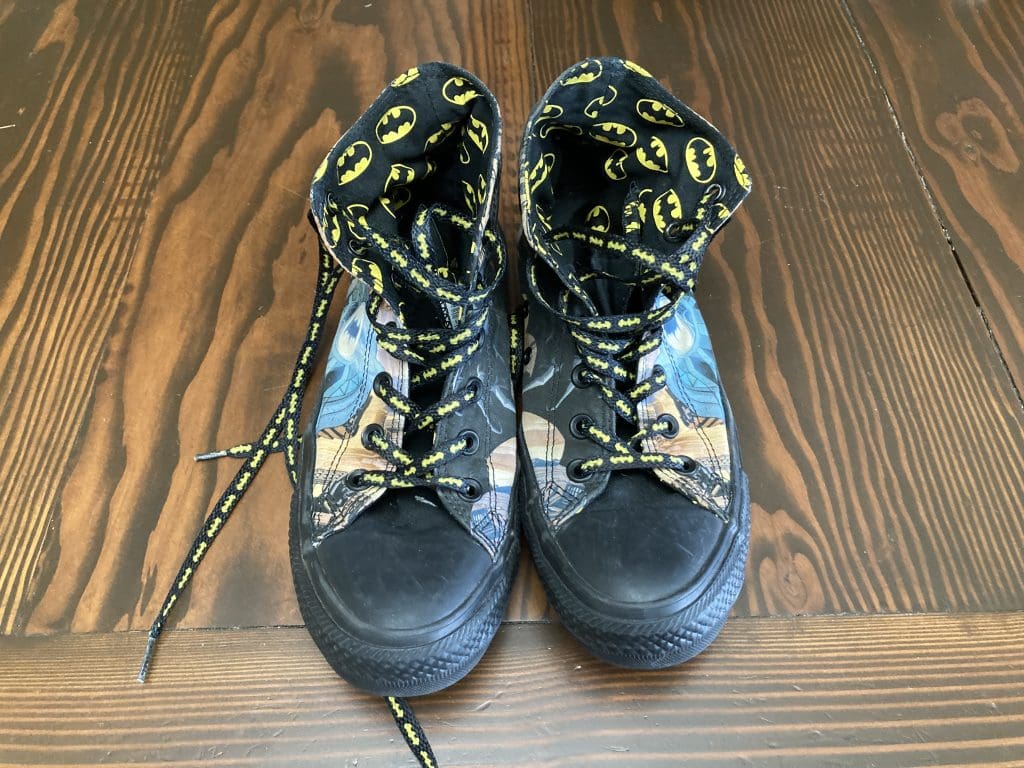 This current month – May – has already been a strong month for us and it's not over yet. My goal for eBay is to have 300 items listed. It's May 22nd now and I've got 246 listed, with 9 days to go. What do you think? Good odds on getting it done!