My eBay Finds for May 2023
**This post may contain affiliate links for which I could earn a commission. This does not change the price that you pay.**
It has been nearly a year since I did my last eBay Finds but I've still been plugging along on eBay. August 2022 was the last storage unit that I bought in 2022. Starting out this year, I've bought 3 so far. My eBay Finds for May 2023 features couple of the products from Storage Auction #6.
Beginning of January, I bought a unit #5 that was 12×15 for $237.40. I honestly thought it looked decent when I got it but looks are deceiving. It was a man's unit – lot of tools, couple freezers, and so many ties! We also had $100 in dump fees. We finally made a profit on the unit as of this writing, not including dump fees though.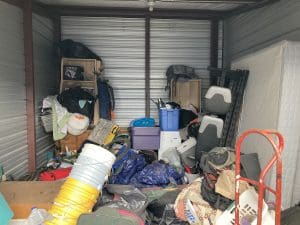 Towards end of January, I bought another unit #6 that was a second chance one. The original buyer didn't fulfill his requirements and they offered it to the next bidder, which was me. It was one that I really wanted and was bummed that I didn't get it. This was a 10×10 for $261.36.
This unit had a crazy story with it – original buyer tried to only pay for 1/2 of the invoice and showed a prison ID (which isn't allowed). They had a little time to pay but couldn't. This lady was so mad that she threatened the manager at the facility. Apparently, she also had stuff in the unit but her name wasn't on the paperwork.
Since I had received the offer, I immediately went in and paid for the unit. Manager had to call them to let them know it was sold and nothing could be done about it. The lady went same day as us and yelled and threatened them again. Luckily, the manager lied and said it was too late – everything was taken out. The angry lady then left.
This unit has so far been the best one this year; I've already made double my money and still have so many clothes left to list. I can see why they were mad as there was so much nice stuff in here!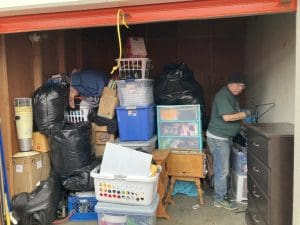 The last unit #7 that I've bought this year was in April; it was a 5×5 and paid $367.35. I overpaid on this unit and haven't made any $$ on it yet. They had so much brand new product in here – crafts, journals, coloring books, etc. It seemed like they raided the dollar store or Target! The product was more garage sale worthy than eBay but I'm thinking of bundling up the items to sell on ebay. Garage sales are tough to do around here where I live and it's a lot of work for little money.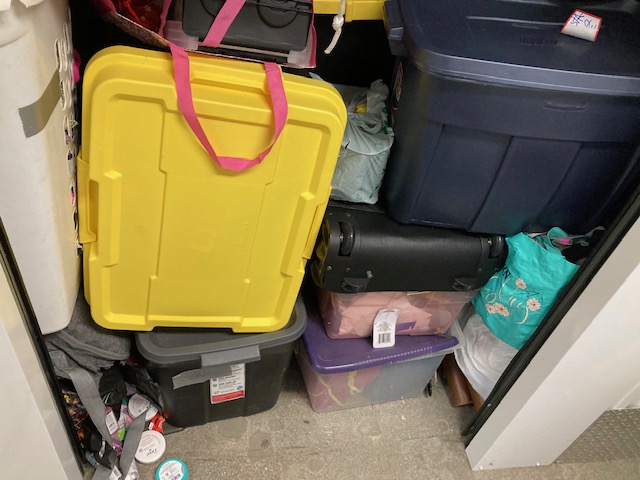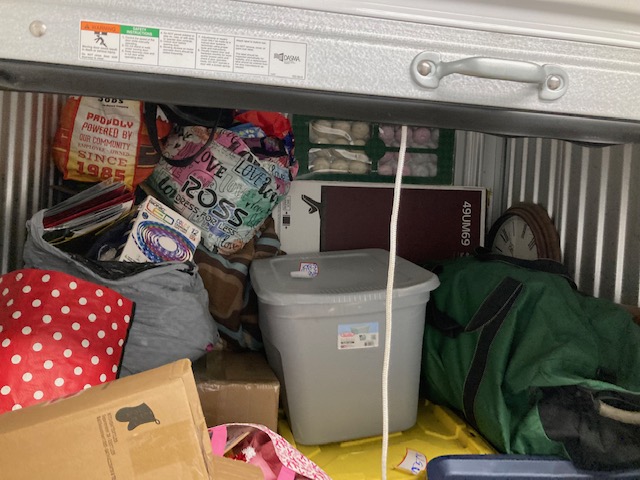 eBay Finds for May 2023
We start the month out with a couple of sales on the 4th & 6th – Vankyo Leisure 470 Projector – sold this for $15. We tested it and was glad it worked! This came from storage auction #6. We then sold a Miley Cyrus Shirt from the very first storage unit.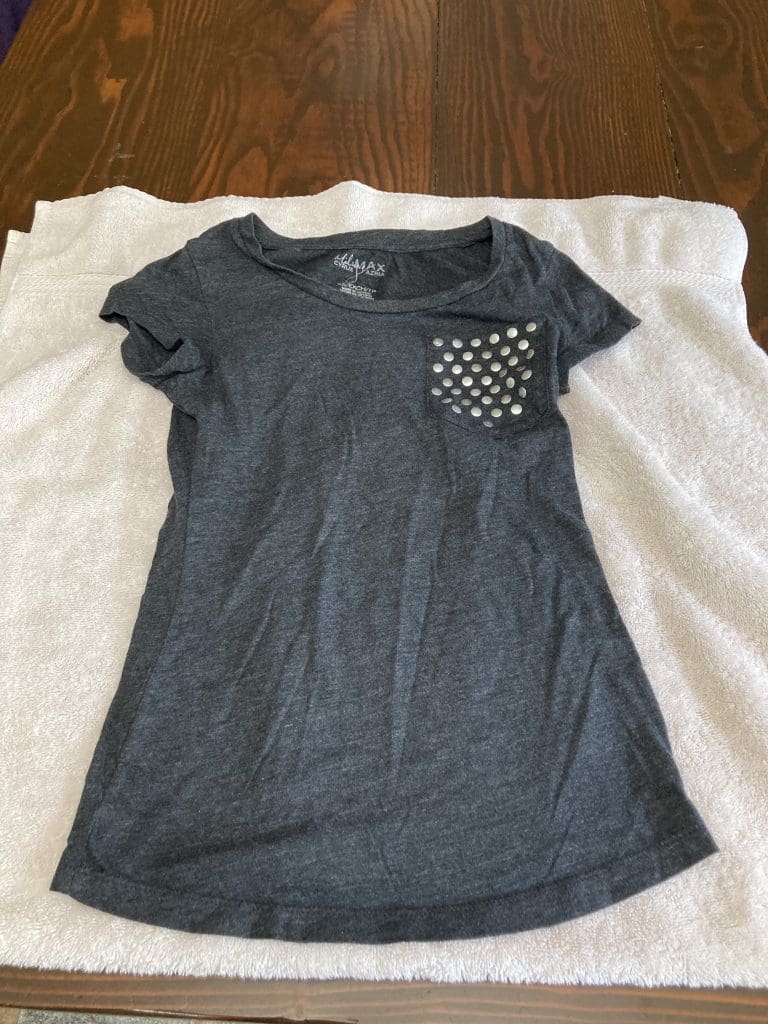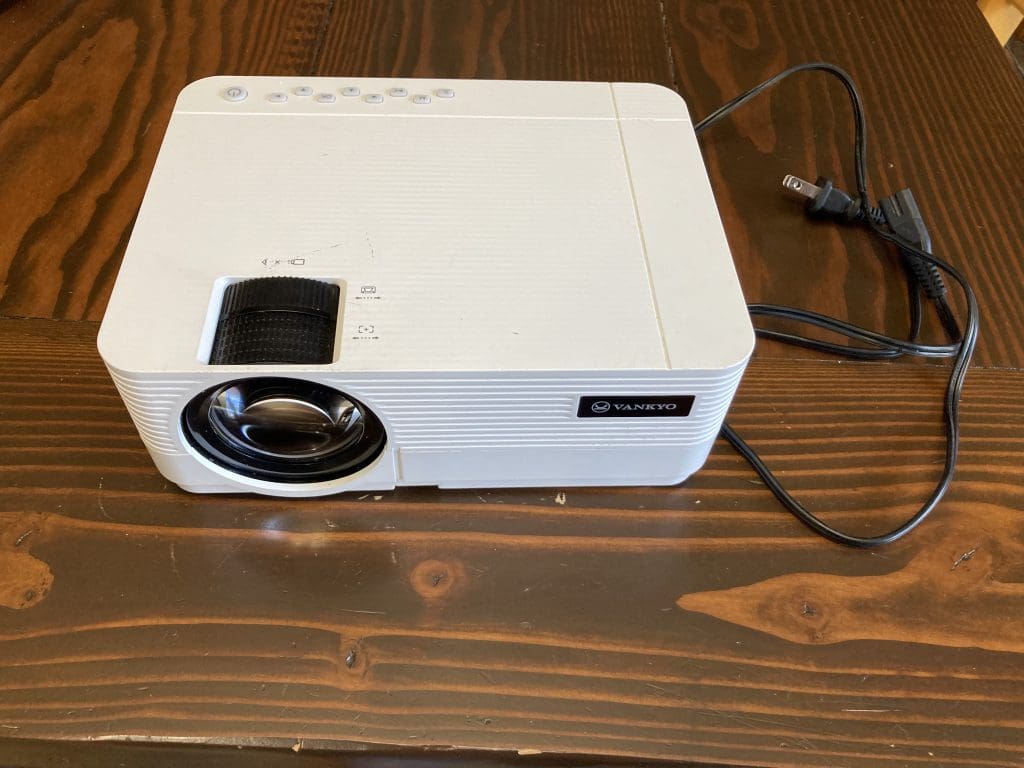 Couple days later, I sold a lapel pin at our standard selling price – $4.77 – Panama 1903 2003 100 Years Centenario. This pin came from my pin business back in the day. I believe this may have sold within a day of listing; always love that!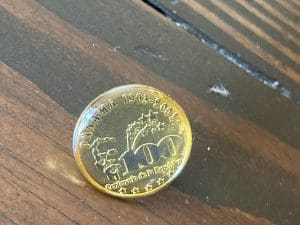 The next day, I sold 4 pins to 4 different customers; was so excited that happened! Earth Day 1990, Vintage For Home & Country (this was an old pin), Reston Raiders Hockey, and NBA Finals 2002.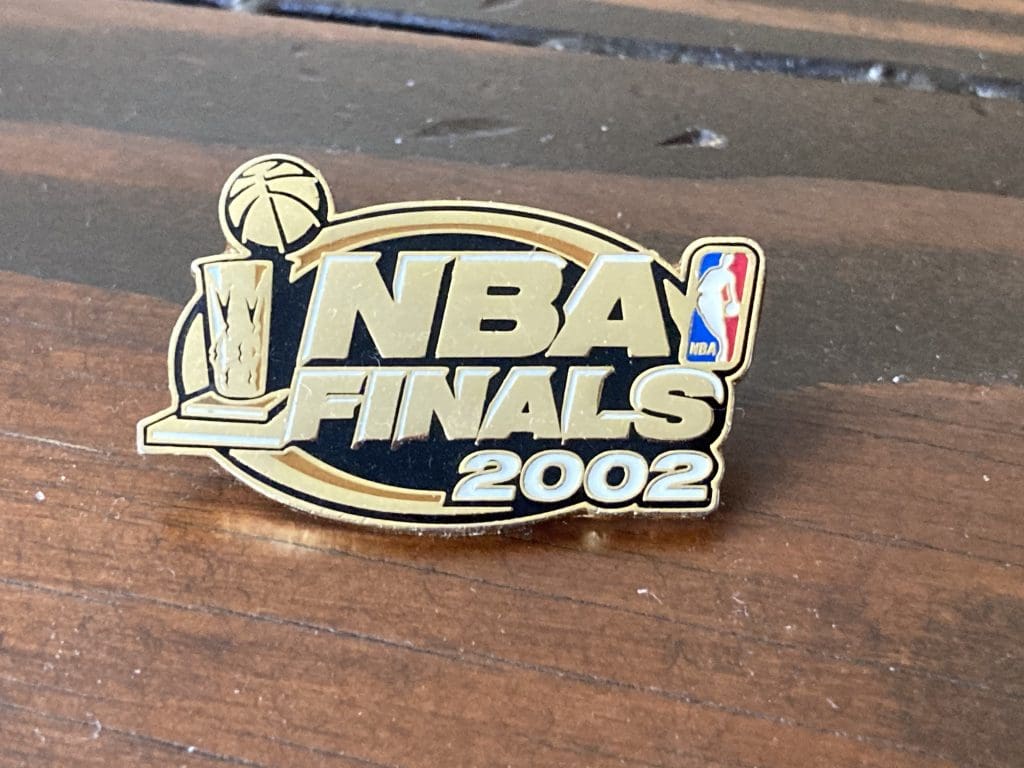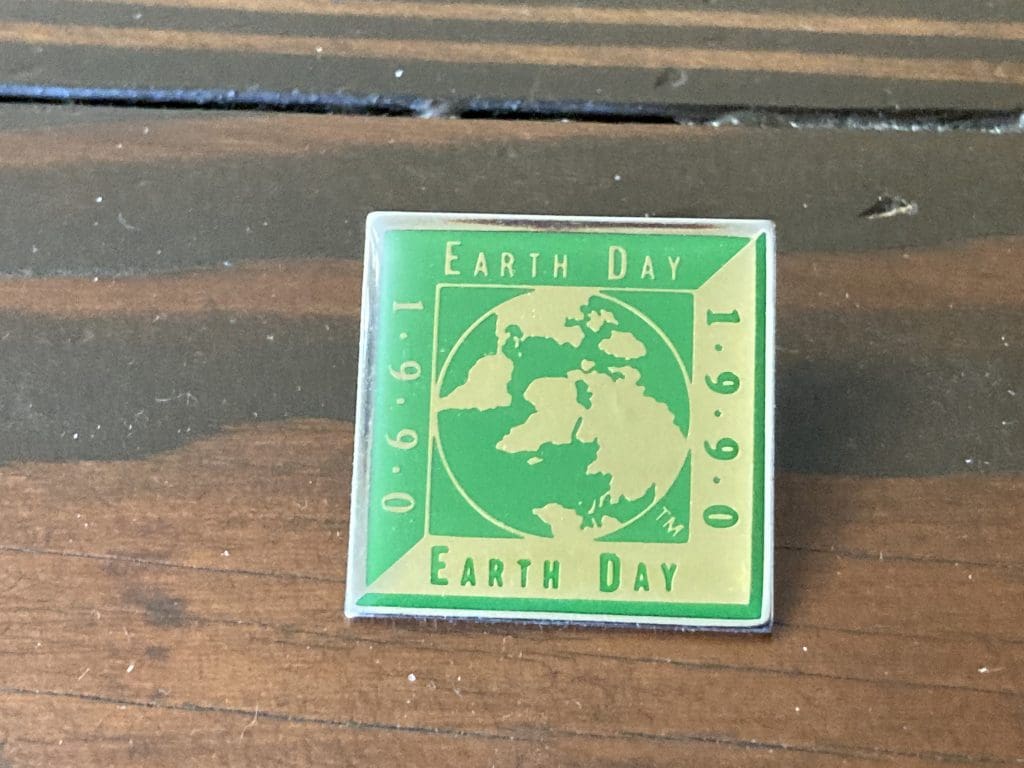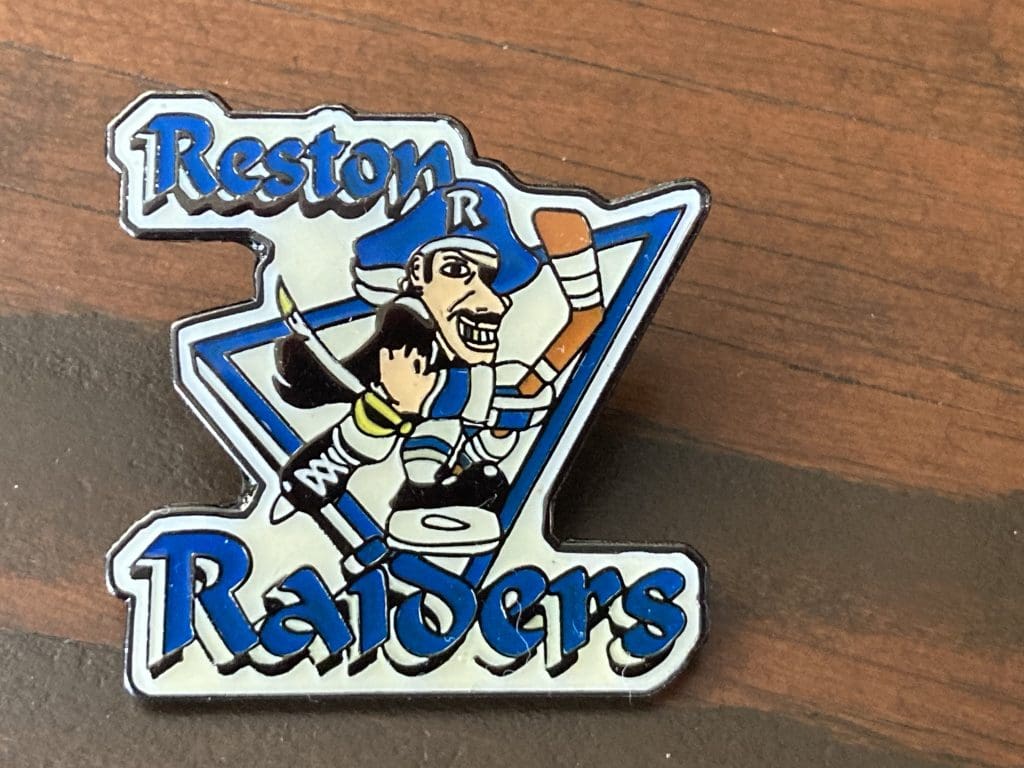 The next couple of days, I sold 2 more items – Aroma Home Owl Hand Warmers and Fall Festival Ft Wayne Indiana lapel pin. The Owl hand warmers – these came from Storage unit #3 and these were New in package; they were so cute. So happy that they sold at my full price – $9.77. The Fall Festival pin – this pin was listed for nearly a year and I've been taking listings down after they have sat on eBay for a year. I was very glad that someone wanted this pin.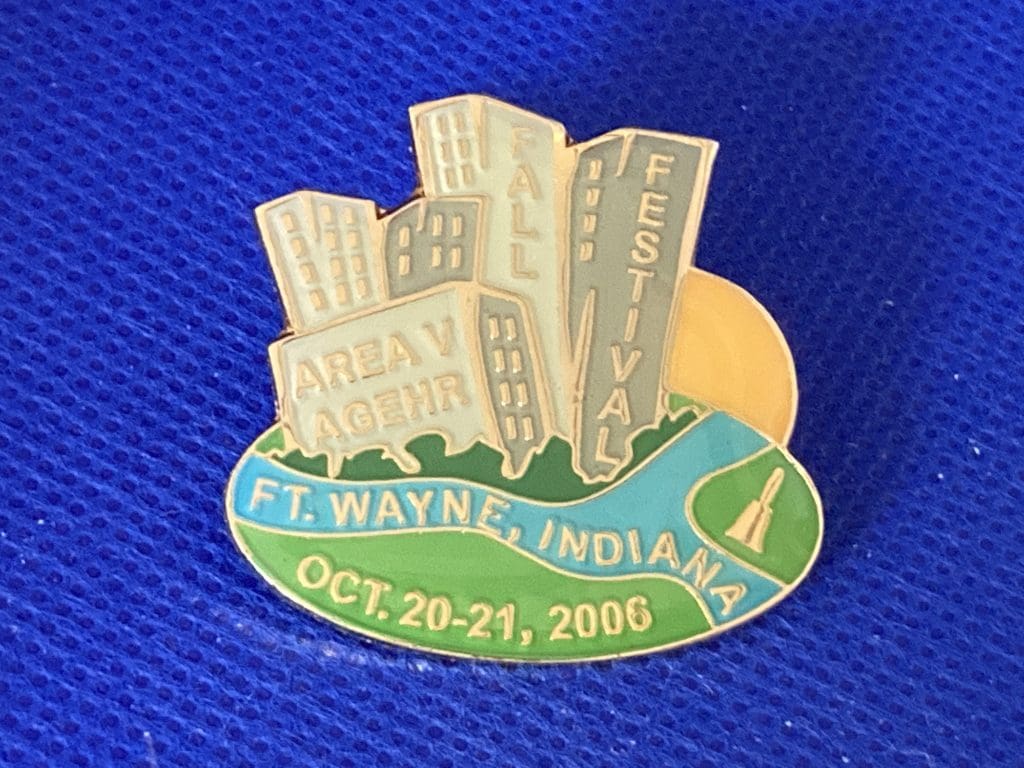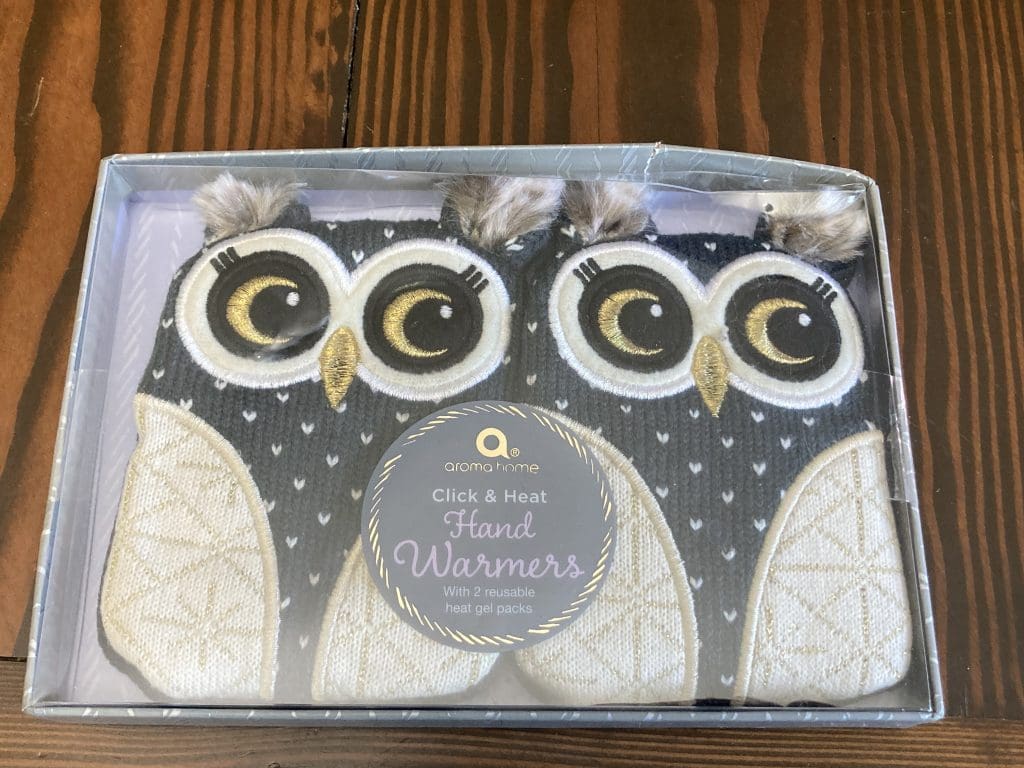 I went on vacation for a week so sales stalled, even though I put on vacation settings and allowed sales to continue on. When I returned from vacation, I sold 2 clothing items at full price. Canyon Guide Outfitters Brown plaid shirt and a NFL Seahawks Windbreaker. Both of these clothing items came from Storage unit #4.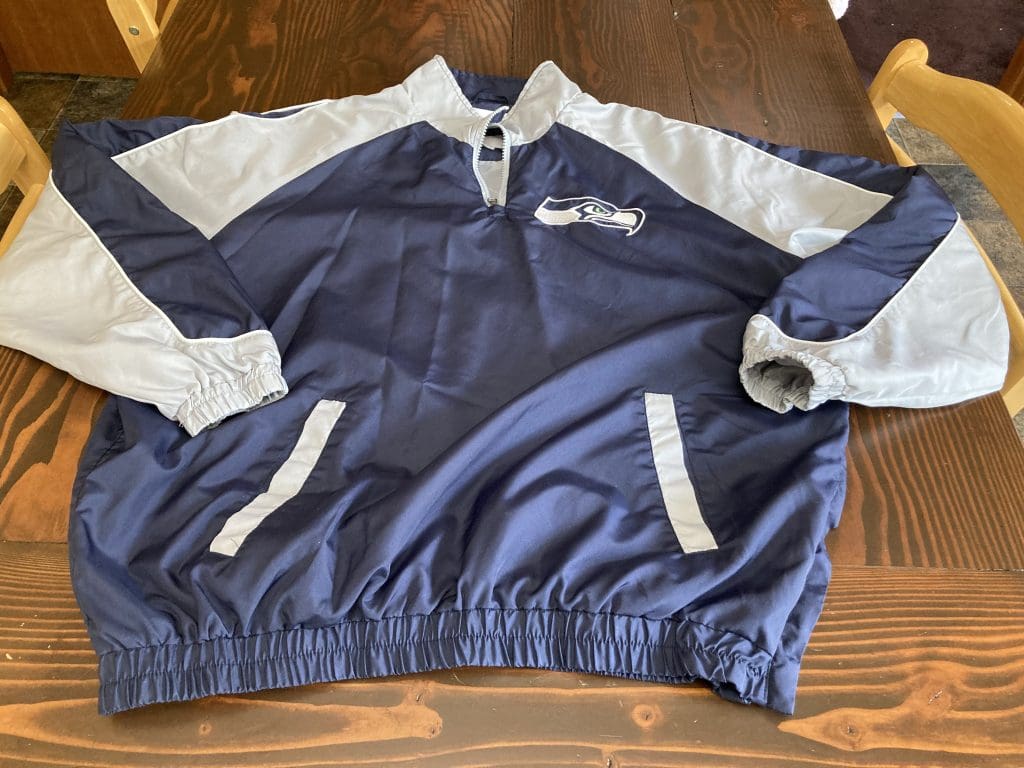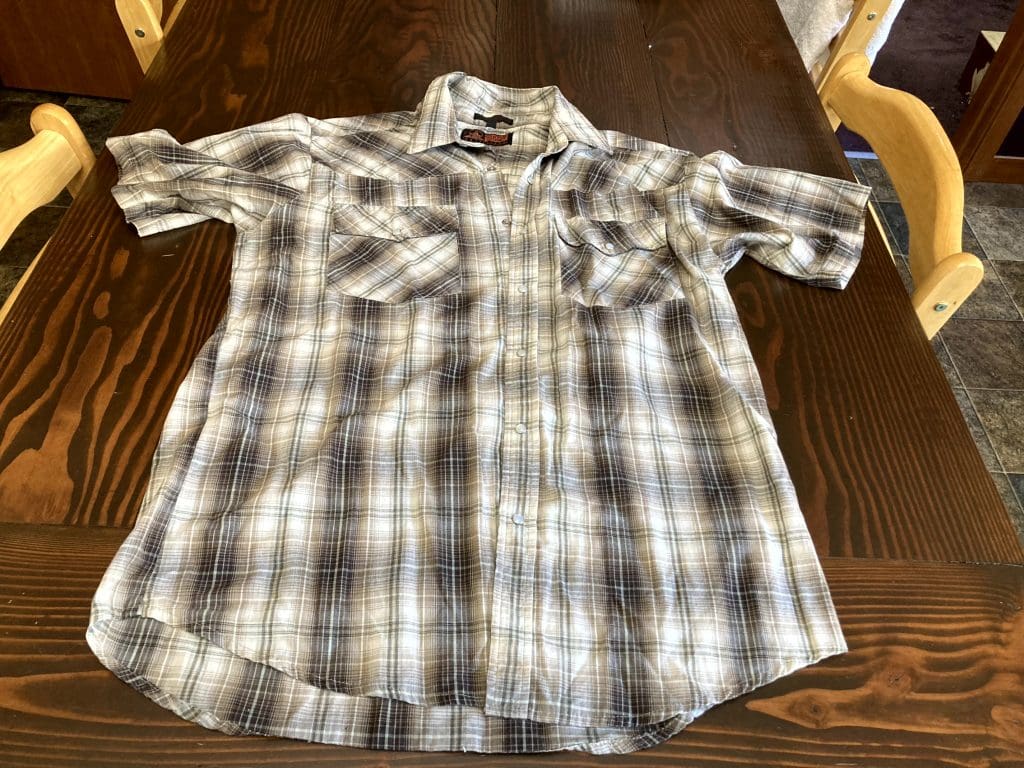 Few more days passed and I sold 2 more lapel pins; these were listed same day that it sold. Absolutely love that when that happens! 1997 Yankees MLB Baseball lapel pin and French Ski Team France Bird pin. The French Bird Ski pin – I had to use Google Images to search for exact keywords to use in my listing.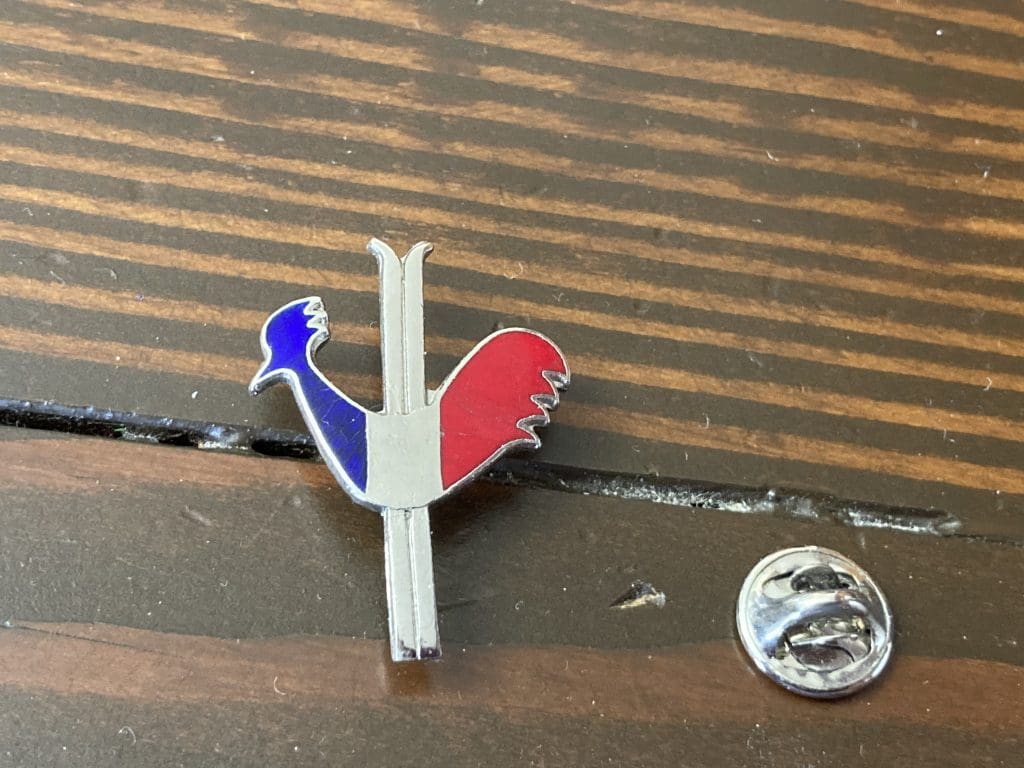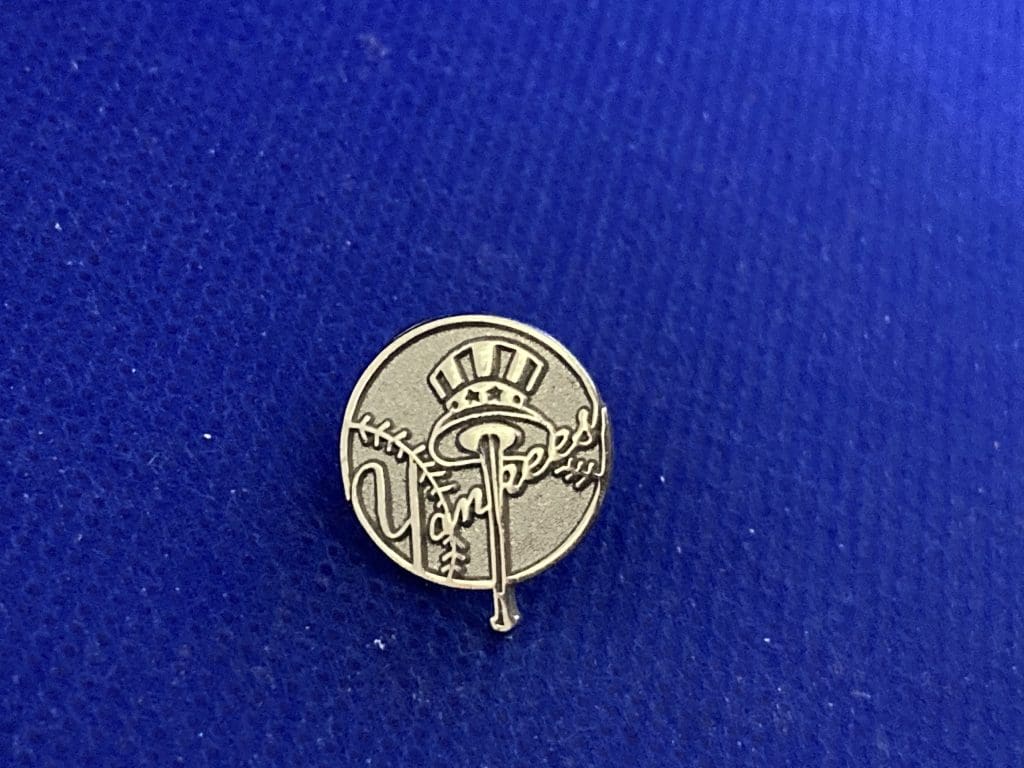 The next day, I sold 2 more items – Palomar College 1946 1996 50 Years lapel pin and Pirates Baseball Jersey. The Pirates Baseball Jersey sold within 1/2 hour of listing for $15.77; this came from Storage Auction #6. We've done well with jerseys in the past.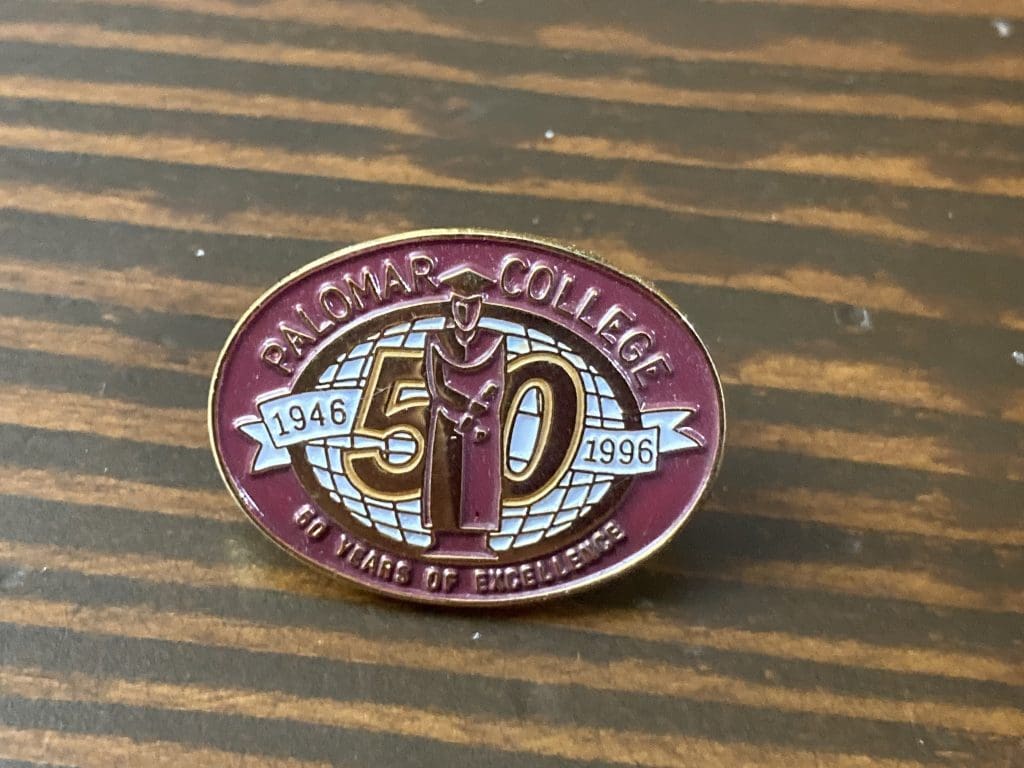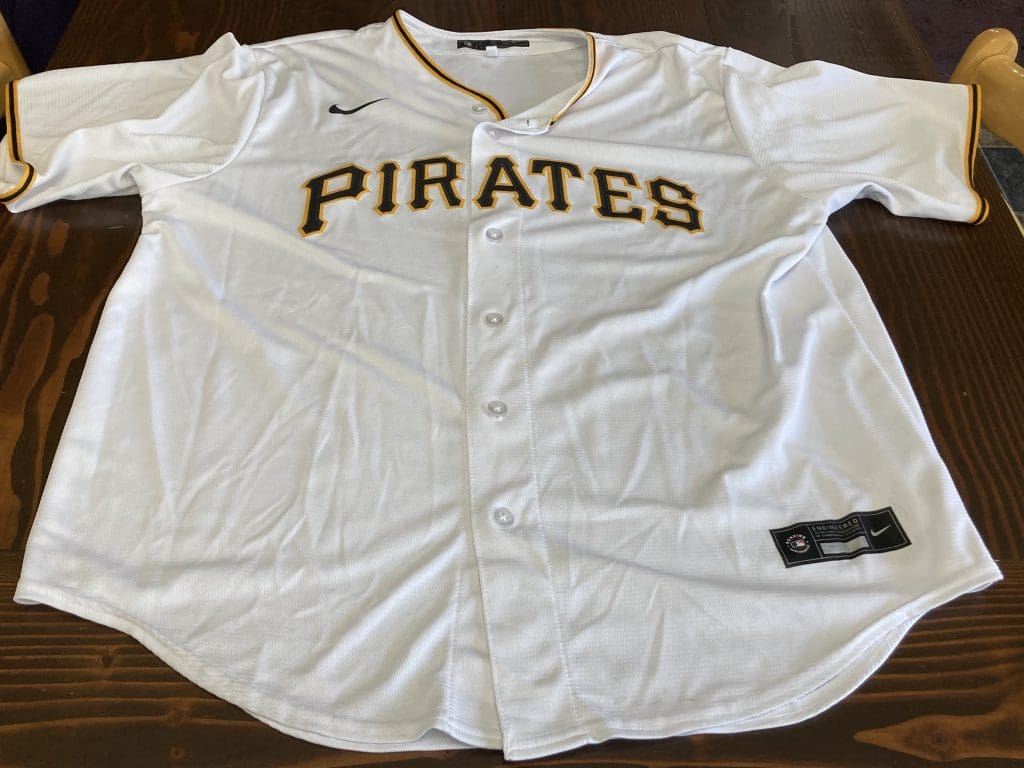 To finish out the month, I sold 2 more items – Top Paw Floral Harness for a XS pet and an Angel on Duty with ribbon pin/ornament.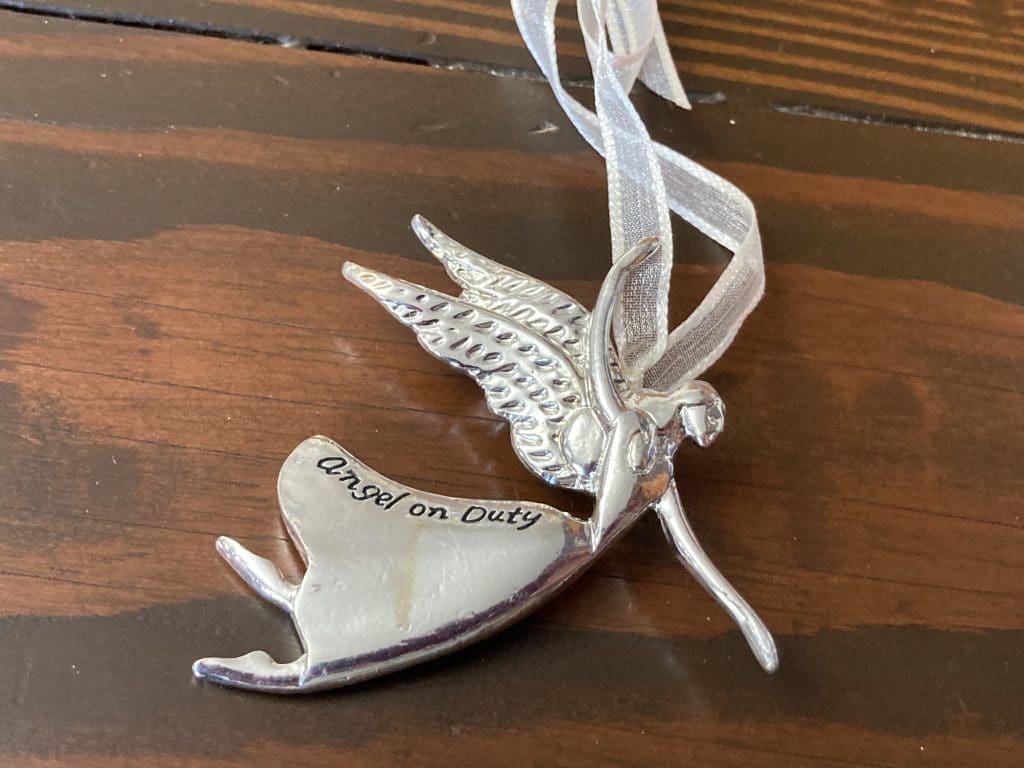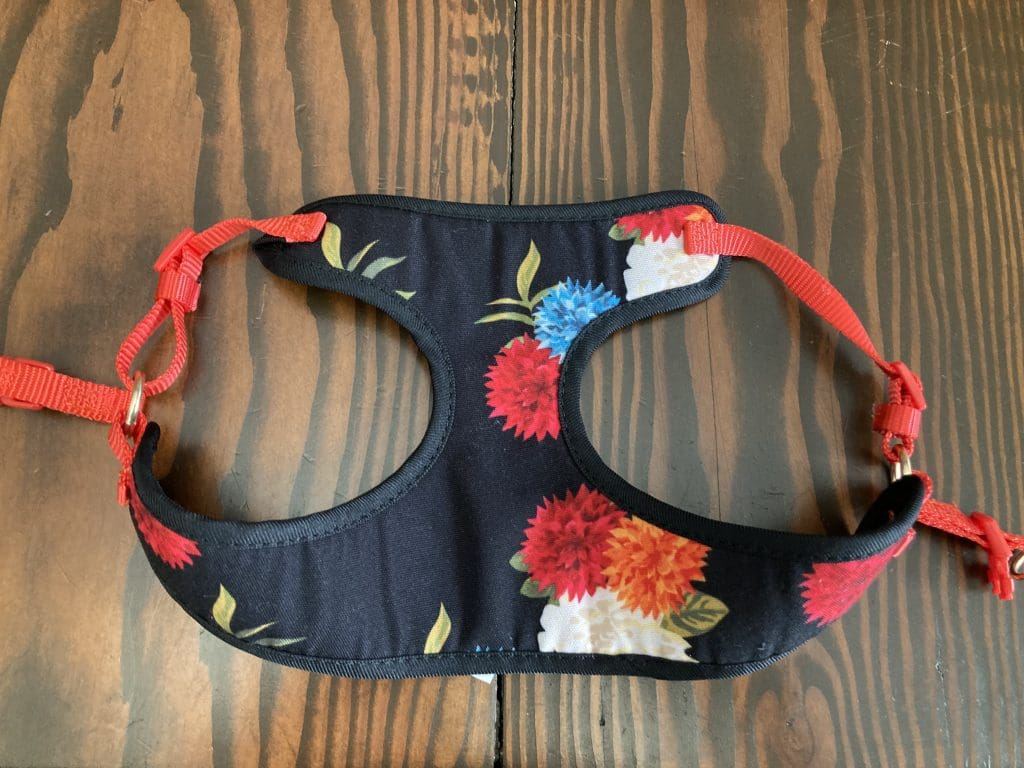 This wraps up the May 2023 eBay finds; hope you have enjoyed this roundup for the month!